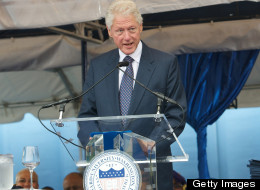 Down with the Clinton Dynasty !
The Progressive Liberal,
who`s Welfare Reform Program ( Austerity Workfare Program ? )
put more people on the streets than Crack Cocaine !
With any luck the Democrats, Center-Left, Bourgeois Proletariat, " Global Community " Middle Class, will go down with the Euro, like a Led Zeppelin Reunion !
Read the Article at HuffingtonPost
Related articles